Shella Gardezi Web Design

– Freelance Online Media Services
Introduction
I offer content-driven web design and online media services with a small business focus.
My Work
My background is in journalism and editing. When it comes to the web, my specialty is clearly focused websites that get results for your small business.
I can help you organize your content in a way that gets your message across to the user whether it's through copywriting, blogging, e-newsletters, or other marketing techniques.
Feel free to look through my portfolio for a sample of my work. If you have any questions, please contact me.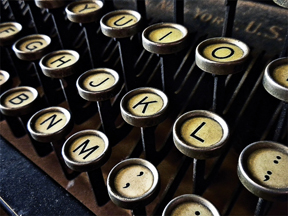 Approach
My news articles are objective and credible. I come from a hard news background and understand the importance of balance and perspective. I'm thorough and am not afraid to ask the "dumb" questions. My first priority is to help readers understand.

My feature writing is engaging. I strive to take the reader to where the action is happening. My philosophy is show, don't tell.

My skill in advertorial writing is to let your business tell it's own story. I'll listen to you and make sure your profile conveys your message and your unique personality. As a business owner myself, I understand how important messaging and relationship building is to the success of small business.

Testimonials
"Shella Gardezi's feature articles engage the reader with interesting, clearly-written storytelling. She is flexible enough to handle any topic and meet deadlines." -- Shelley Ackerman, Route 3 Magazine

"Reliable, thorough, detail-oriented, flexible. And amazingly quick turn-around!" -- Jeff Rotin, Positive Living Magazine

Copyright Business Beat News 2012